Welcome to the troubleshooting guide for Windows Installation! In this article, we will address the pesky Error 0x80300024 that often disrupts the smooth installation process. Get ready to unravel the secrets behind this error code and learn effective solutions to resolve it. Let's dive in!
Troubleshooting Error 0x80300024 during Windows Installation
If you encounter Error 0x80300024 during Windows installation, follow these steps to resolve the issue:
1. Check your hardware connections: Ensure that all the cables connecting your hard disk drive (HDD) or solid-state drive (SSD) to your computer are properly connected. If you're using a USB drive, try a different USB port or use a different USB drive.
2. Verify your disk partitions: Boot into the BIOS and check if your HDD/SSD is properly recognized. If it's not, ensure that the drive is properly connected to the motherboard. If it is recognized, check if the disk is properly partitioned. If not, create a new partition using the Windows installation media.
3. Update your BIOS: Visit your computer manufacturer's website and download the latest BIOS update for your specific model. Follow the manufacturer's instructions to update your BIOS. This step can help resolve compatibility issues with your hardware.
4. Clean the disk: If the above steps don't resolve the issue, you may need to clean the disk. This will delete all data on the disk, so make sure to back up any important files before proceeding. You can clean the disk using the Diskpart utility in the Windows installation media. Refer to Microsoft's official documentation for detailed instructions.
5. Try a different installation media: If none of the above steps work, try using a different Windows installation media. It's possible that the current media is corrupted or incompatible with your hardware. Download a fresh copy of Windows from the official Microsoft website and create a new installation media.
Remember to always back up your data before making any changes to your disk partitions or performing a clean disk operation. If you're unsure about any of the steps, consult the documentation provided by your computer manufacturer or seek assistance from a professional.
Excellence is not a skill, it's an attitude." – Ralph Marston
Optimizing the Installation Process
To optimize the installation process and fix Error 0x80300024 on Windows, follow these steps:
1. Ensure that you have a Windows installation media, such as a USB or DVD, and a valid product key.
2. Connect the installation media to your computer.
3. Start or restart your computer and access the boot menu. The key to access the boot menu may vary depending on your computer's manufacturer. Common keys are F12, Esc, or Del. Refer to your computer's documentation for specific instructions.
4. In the boot menu, select the installation media as the boot device and press Enter.
5. The Windows installation process will start. Select your language preferences and click "Next."
6. On the next screen, click "Install now."
7. Enter your product key when prompted and click "Next."
8. Accept the license terms and click "Next."
9. On the "Which type of installation do you want?" screen, select "Custom: Install Windows only (advanced)."
10. You will see a list of available disk partitions. If you encounter Error 0x80300024, it is likely due to an issue with the disk partitions.
11. To resolve this error, delete all existing partitions on the disk where you want to install Windows. To do this, select each partition and click "Delete." Confirm the deletion if prompted.
12. After deleting all partitions, you should see "Unallocated space" on the disk. Select it and click "Next."
13. The Windows installation process will now begin. Follow the on-screen instructions to complete the installation.
14. Once the installation is complete, your computer will restart. Remove the installation media from your computer.
15. Set up your Windows preferences, including language, keyboard layout, and privacy settings.
16. Sign in with your Microsoft account or create a new one.
17. Finally, complete the setup process by following the remaining on-screen instructions.
Success is not the key to happiness. Happiness is the key to success. If you love what you are doing, you will be successful." – Albert Schweitzer
Ensuring the Correct Boot Order and Device Selection
Understanding the Error: Learn about the error code 0x80300024 and its implications during Windows installation.
Verifying Boot Order: Ensure that the boot order in your BIOS or UEFI settings is correctly configured.
Checking Device Connections: Ensure that all necessary devices, such as the hard drive or SSD, are properly connected to your computer.
Disconnecting Unnecessary Devices: Disconnect any unnecessary USB devices or external drives that may be interfering with the installation process.

Updating System BIOS/UEFI: Check for any available updates for your system's BIOS or UEFI firmware and install them if necessary.
Creating a Bootable USB/DVD: Use the Windows Media Creation Tool to create a bootable USB or DVD for a clean installation.
Changing Boot Settings: Modify the boot settings in BIOS or UEFI to prioritize the bootable USB or DVD over other devices.
Repairing Corrupted Installation Media: If using a USB or DVD, try repairing or recreating the installation media if it's corrupted.

Performing a Clean Installation: Follow the appropriate steps to perform a clean installation of Windows, ensuring the correct device is selected.
Running Hardware Diagnostics: Use diagnostic tools to check for any hardware issues that may be causing the error.

Resolving Disk Partition Issues
Resolving Disk Partition Issues – Fix Error 0x80300024 on Windows Installation
| Issue | Cause | Solution |
| --- | --- | --- |
| Error 0x80300024 | Partition alignment issue | Adjust partition alignment using Diskpart command |
| Error 0x80300024 | Corrupted disk partition | Repair disk partition using Disk Management tool |
| Error 0x80300024 | Insufficient disk space | Free up disk space by deleting unnecessary files or resizing partitions |
| Error 0x80300024 | Conflicting disk partition | Disconnect or disable other connected disks during installation |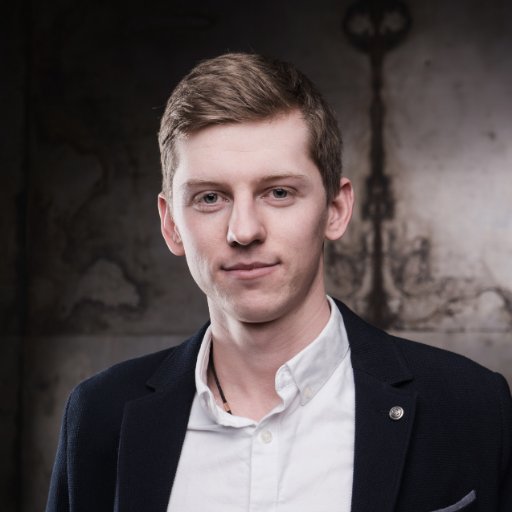 Was this article helpful?