Are you tired of your Lenovo laptop freezing up unexpectedly? Look no further, as we have compiled a list of easy fixes to help you get back to smooth and uninterrupted usage.
Check for software updates: Ensure that your Lenovo device is running the latest software updates. This can help fix any bugs or glitches that may be causing the freezing issue.
Understanding the Lenovo Laptop Freezing Issue
If your Lenovo laptop keeps freezing, there are a few things you can try to fix the issue. One common cause is a software conflict, so try uninstalling any recently installed programs or updates. Another solution is to update your drivers, especially your graphics card driver. You can download the latest drivers from the Lenovo website or use a driver updater tool. Make sure to restart your laptop after any driver updates. If your Lenovo laptop is still freezing, it may be a hardware issue. Try cleaning your laptop's fans and vents, or consider taking it to a professional for repairs. If you're running Ubuntu on your Lenovo laptop, try disabling the touchpad or updating to a newer version of Ubuntu. Whatever the cause, don't let a freezing laptop slow you down – try these fixes and get back to work.
Solutions for Fixing a Frozen Lenovo Laptop
Save all work and close all programs
Click the Windows Start button
Select the Power option
Click Restart

Solution 2: Update your Lenovo Laptop
Click the Windows Start button
Select Settings

Click Update & Security
Click Check for updates
Install any available updates
Solution 3: Uninstall Recently Installed Programs
Click the Windows Start button
Select Settings

Click Apps
Select the recently installed program
Click Uninstall
Solution 4: Run a Virus Scan
Download and install a reputable antivirus software
Run a full virus scan on your Lenovo laptop

Quarantine or remove any detected threats
Solution 5: Update Drivers
Click the Windows Start button
Select Device Manager

Expand the category of the device that needs an update
Right-click the device
Select Update driver
Restart your Lenovo laptop

Resetting Your Lenovo Laptop to Factory Settings
If your Lenovo laptop freezes or experiences other issues, resetting it to factory settings may help. This process erases all data and settings on the laptop, so be sure to back up any important files beforehand. Here's how to reset your Lenovo laptop to factory settings:
1. Turn off your laptop.
2. Press the Novo button (usually located near the power button) or press F12 during startup to access the Boot Menu.
3. Select "System Recovery" and press Enter.
4. Choose "Restore from initial backup" and follow the on-screen instructions to complete the process.
After the reset, your Lenovo laptop should be back to its original settings. If the freezing issue persists, it may be a hardware problem and you should contact Lenovo support.

1. Open Task Manager by pressing Ctrl+Shift+Esc.
2. Click on the "Performance" tab.
3. Look for any spikes or abnormalities in CPU, Memory, Disk, or Network usage.
4. If there are any abnormalities, try closing any unnecessary programs or processes that are causing the spikes.
5. If the issue persists, try updating the drivers for your Lenovo computer.
6. If the issue still persists, try running a virus scan or performing a system restore to a previous point in time.

This code provides a basic troubleshooting guide for the issue of a Lenovo computer freezing. However, this code may not be sufficient to address all possible causes of the issue.
Troubleshooting Tips for Lenovo Yoga and ThinkPad Freezing Issues
Troubleshooting Tips
Instructions
Update Windows and Lenovo System Updates
1. Click on the Start menu
2. Type "Windows Update"
3. Click on "Check for Updates"
4. Install any available updates
5. Go to Lenovo Support website
6. Download and install any available system updates
End Unresponsive Programs
1. Press Ctrl+Shift+Esc to open Task Manager
2. Click on the "Processes" tab
3. Find the unresponsive program
4. Click on "End task"
Adjust Power Settings
1. Click on the Start menu
2. Type "Power Options"
3. Click on "Power & sleep settings"
4. Click on "Additional power settings"
5. Select "High performance" mode
Remove Bloatware
1. Click on the Start menu
2. Type "Control Panel"
3. Click on "Uninstall a program"
4. Find any unnecessary programs
5. Click on "Uninstall"
Run System File Checker
1. Click on the Start menu
2. Type "cmd"
3. Right-click on "Command Prompt"
4. Click on "Run as administrator"
5. Type "sfc /scannow" and press Enter
6. Wait for the scan to complete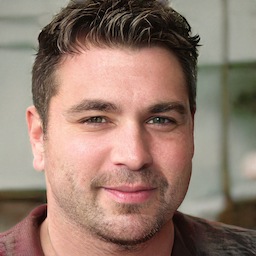 Was this article helpful?